Company Profile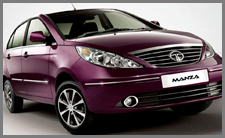 Kolkata Car Rentals company has been recognized one of the most renowned car rental agencies in kolkata
. We achieved this by providing quality & satisfactory services to our customers & make their experience as simple and rewarding as possible. We offer a unique airport car rental service customized to your needs. Our airport pick up service not only give you relaxation but dissolve all your worry and you can reach your destination without any hassles. Since we are one of the leading car rental companies of India, our car hire services offer a host of cars to choose from, which are all well maintained and tested for maintenance before the commencement of any trip.
You can get our kolkata airport car rental services by online booking

.
Our Customer Service Representatives are available 24x7 hours to assist with any problems you may encounter. Promptness, efficiency and excellence are our hallmark and our kolkata airport car hire services give utmost importance to customer satisfaction. We are a specialist kolkata airport car rental company and we have been in business for many years. Our experienced chauffeurs will meet you at the airport & serve kolkata airport pick up service.
Hiring taxi service from kolkata not only cheap but a safe journey. Our company has taxis and cars to cater to every requirement that you may have. So experience the pleasure of traveling on taxi from kolkata airport at the most competitive price. If you have very specific requirements of kolkata airport car hire services, then we would be glad to assist you with that also. We provide late night, early morning Airport Pick Up and Drop Service to Customers in Kolkata. Our cars are fully equipped with modern day technology which is efficient to show your exact distance covered with a tamper proof meter & our all vehicles have automatic transmission with air conditioning. All our vehicles are well-maintained and driven by well-trained chauffeurs.
We maintain a very systematic and professional approach throughout the car rental services. Our rental policy appeals to the clients because it proves to be cost effective and inconvenience. Kolkata car rental company not only believes in pace but also with simplicity & felicity. The mission of our kolkata airport car rental agency is to provide the best quality services which are customer's earnest requirement.